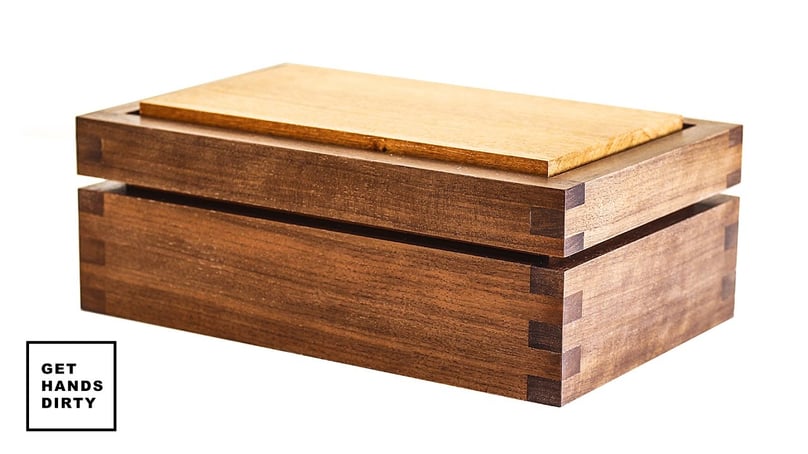 I've always wanted to make a more traditional woodworking project using finger joints and finally found the time to do it. This was my first time using american walnut and that block came all the way from the United States a bunch of months ago. I hope you enjoy this video as well as the final object. I wanted to try something different from usual and ended up raising the top panel as well as creating a floating look on the lid. Is almost seems like there are two boxes, one on the top of the other.

TOOLS/EQUIPMENT I USED IN THIS PROJECT
Disclosure: This post might include affiliate links meaning I get a small commission at NO extra cost to you.
Até já