Cabinet and Desk with Sliding Top and Angled Drawers
I need more horizontal storage in the studio. In the past project, I created a table top using mainly scraps of pine wood and valchromat. Now, I'm building the whole cabinet and desk. The whole structure is meant to use up all the horizontal space available efficiently.
Disclosure: This post might include affiliate links meaning I get a small commission at NO extra cost to you. It's an excellent way to support my work too! :)
Até já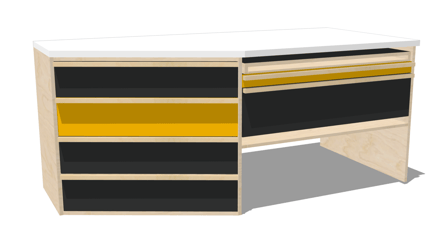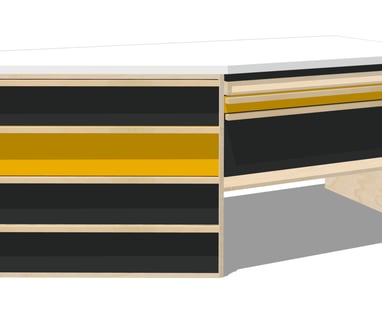 3D MODEL OF THE CABINET AND DESK W/ SLIDING TOP AND angled DRAWERS
Access to an editable SketchUp file.